Sloto Cash Blog
Details

Category: Exclusive Bonus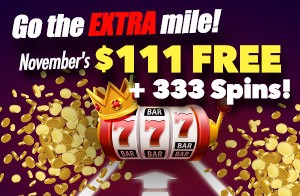 November 1 is Extra Mile Day, a moment when everyone aims to help others and also gets motivated to accomplish their own goals. This day reminds us to stay focused and kind during the last push before the end of the year, so this month Mr. Sloto wants you to make the most out of life!
Going the extra mile is something we can all fit into our daily routine, and Novembers is perfect to take the first step by redeeming three exclusive promotions with mouth-watering rewards after a small $25 deposit. Mr. Sloto goes the Extra Mile this November with a $111 free gift and 333 free spins on top!
Start with a 111% 1st Match Bonus + 111 Spins!
Redeem Code: EXTRAMILE-1
Continue with a 211% 2nd Match Bonus + 111 Spins
Redeem Code: EXTRAMILE-2
Redeem after a $111 Free Gift + 111 Spins!
Redeem Code: EXTRAMILE-3
Coupons must be redeemed in order.
All promos hold 30x roll over + 5x on spins winnings. Free chip holds $500 max cashout. Get started with your $25+ deposit. Spins game: Pulsar
Details

Category: Sloto World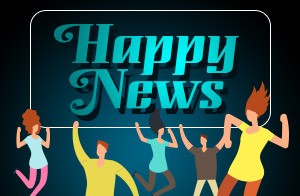 Let's build a happier world by focusing on the good things that happen around us. Mr. Sloto scans the world news to bring hope and positive vibes to our day!

Breakthrough drug to fight cancer.

Combinations of two drugs that are considered gentler than the standard chemotherapy for cancer have shown the ability to completely eradicate head and neck cancer. This form of immunotherapy has achieved the longest survival for neck and head cancer patients in phase III. Researchers in the Institute of Cancer Research in London are excited about the results and hope further trials will bring more benefits to cancer patients. 
Free trip to Italy!
A cured meat brand, Galileo, is giving away a trip to Italy for two as part of their 75th anniversary celebration. All you have to do is share a post on Instagram with hashtags #GalileoFamily and #Sweepstakes and tag @GalileoSalame. The trip will last 7 days and is valued at $7,500!
Impressive night show.
The northern hemisphere's sky is going to serve as the stage for one of the most renowned meteor showers of the year, known as the Orionids. Between October 16th and October 24th you should look up at the sky to see anywhere between 10 and 30 meteors each hour. Early birds will get the best of the show as this event is best seen between 4:00am and 5:00am in the morning (Daylight Savings Time).  


Enjoy 500 Good News FREE Spins
On Top of Your $25+ deposit!
Redeem Code: 500GOODNEWS
Promo info:

Offer holds 25x roll over. Redeem 1x weekly until end of the month. Game: Wild Hog Luau
Details

Category: Sloto Magazine
As featured on Sloto Magazine
Halloween is approaching and you might be running late to find the perfect costume this year. Luckily Sloto Magazine is here to help you find creative and easy DIY (do-it-yourself) Halloween costumes.
Giant baby face
Difficulty level: low
Time requirement: 10 minutes
Yep, it can't get any creepier than this. Find an old doll and tape its arms and legs to your face. Take it to the next level and find a pacifier to carry in your mouth. Guests will love (and simultaneously dislike) looking at you!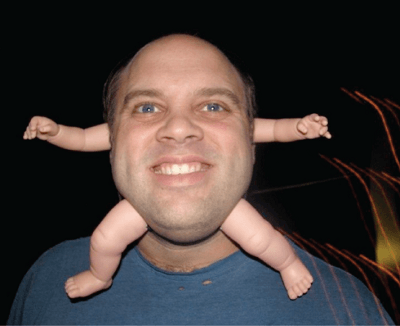 A living famous painting
Difficulty level: medium
Time requirement: 1-2 hours
This one is relatively easy. Find an old (light) wooden frame and dress up as you favorite portrait. We recommend the famous American Gothic painting by Grant Wood. This is ideal for couples and all you need for the man is denim overalls, a black blazer and a pitchfork; for the woman an old-fashioned dress and the hair pulled tightly back. Be creative, you could also do a famous Van Gogh, a Picasso or a fully abstract painting!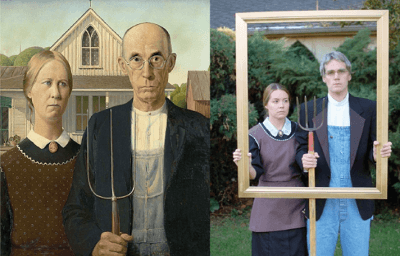 A cluster of grapes
Difficulty level: low
Time requirement: 1 hour
This is easy and fun. Blow up a couple dozen purple balloons and tied them around your purple outfit. A green hat or bonnet finishes the costume. Find a real cluster of grapes to carry around and offer to children!
Watch your Youtube Video with our costume suggestions :)
And then....when all the trick-or-treating is done, when all the apples have been bobbed, and when you feel you can't move from "Did I eat ALL that candy???" it's time to find your favorite easy chair, plop down and login to the Sloto Cash casino lobby to check out all the treats there - free spins, free chips, match bonuses, new bonus slots to try out.....the list goes on and on.  SlotoCash online casino is YOUR address for fun and excitement - and a little relaxation too!
Subcategories